Summertime
12 August 2020
As the temperatures have been rising over the last couple of months, Roy & Tom have been busy fitting a variety of flooring in lots of different settings.

Work has been really varied, contract vinyl, vinyl, luxury vinyl tiles and carpet, all brilliantly fitted, with wonderful customer comments and feedback.
Tom continues to grow in his role mastering techniques and skills and can now be seen working alone as well as with Roy and some of our other brilliant fitters, who we have been able to call upon due to increased levels of work.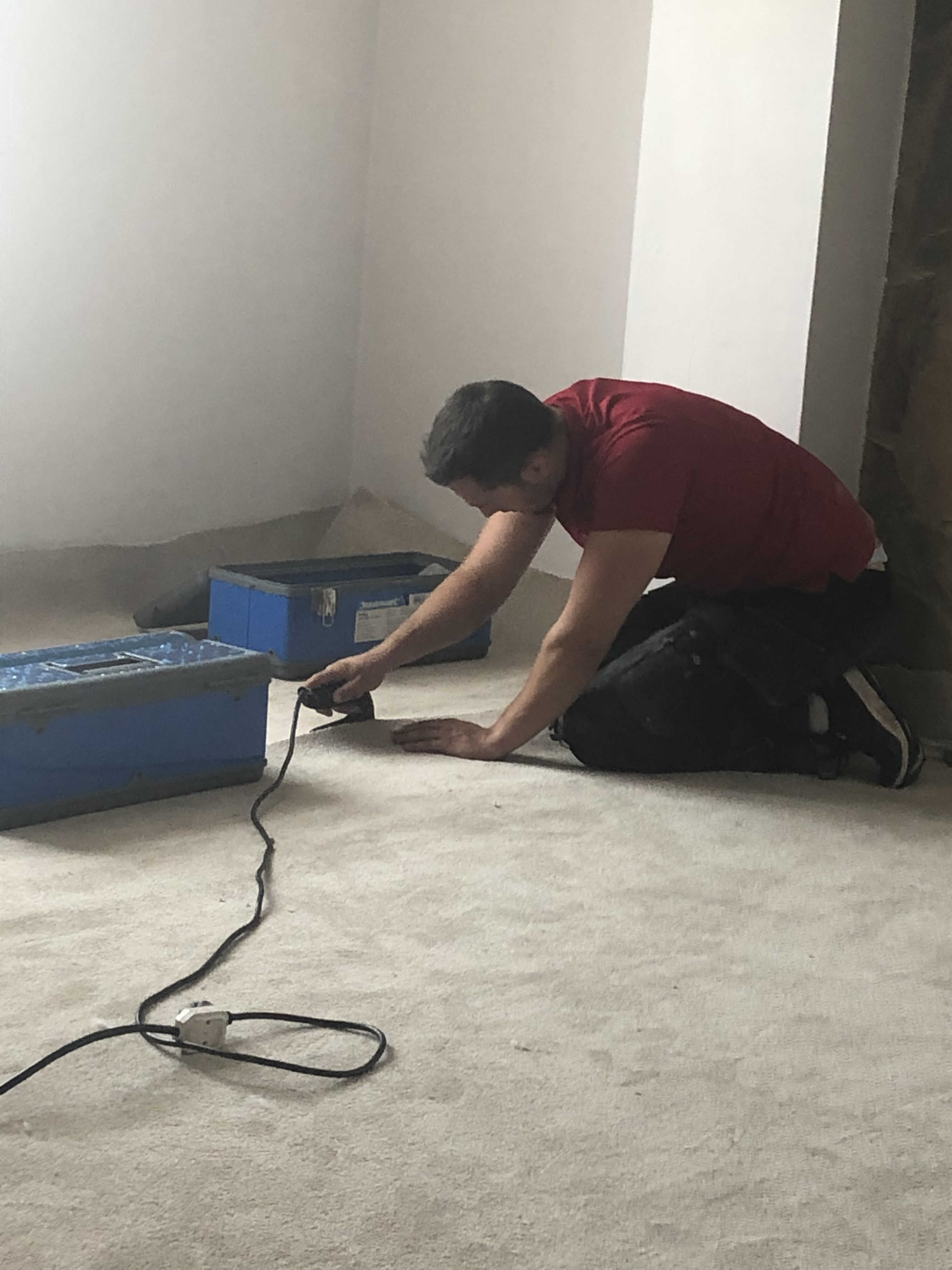 Customer and staff safety
With safety surrounding COVID19 always in our thoughts, Roy has continued to remain fitting with Tom as well as managing to spend some time at the warehouse. To ensure the safety of our customers, the warehouse is COVID safe as are our processes and working practices.
Moving forward, Roy will continue to go out fitting with Tom, but will be available at the warehouse by appointment and has been trying to make sure he is there every Saturday morning (however we cant always guarantee this). So, please do ring him on 01243823222 to arrange an appointment at home, on site, or at the warehouse as we cant guarantee he will be there should you just pop in.
Thank you for your custom and support
Roy, Julia & Tom