Catching up
16 June 2020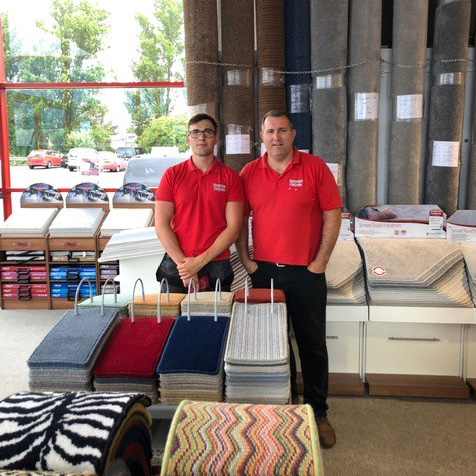 Back to business
Since our last blog, we're delighted to have met up with customers and completed orders placed with us before the lock down began, as well as meeting new customers, for whom we've added the finishing touches to projects they've completed during lockdown.
Since working alongside each other, Roy & Tom (Father & Son) have completed some amazing work and met some great people:-
Contract flooring to a Dr's Surgery
Commercial Vinyl to a Village Hall
Replacement Carpet and Vinyl to a shop, who sadly suffered a flood, but who we're happy to say opened their doors yesterday.
Carpet to lots of rental, refurbished and new build properties
Carpet and Vinyl to lots of wonderful customers in their own homes.
Close to Roy & Toms hearts is work they're currently undertaking at Bognor Rugby Football Club, where they're replacing the bar area flooring ready for the new season!
Here to help
Our warehouse doors are now open, but we're asking customers to ring ahead to make an appointment to see Roy. Alternatively, Roy is happy to come along and see you in the privacy of your own home or business setting.
With the lock down, our Manufacturers stopped production and delivery. We're pleased to say that now they're back to work, the supply chain is again moving,. However, there may be a small wait on some items.
Don't delay call Roy today!